Join our 100% Remote Team!
We're looking for smart problem solvers to join our team.
We care more about how you think and communicate rather than what you know today.
Our Purpose
To help the world completely control their data
We make a product called Iguana that enables our customers to do their own custom data integrations.
How we work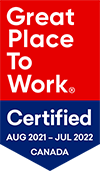 Communicating well, being kind unto others, choosing to be vulnerable and always being honest.
Understand the core of problems from first principles and never be afraid to question received wisdom.
Approaching problem solving iteratively, simplifying not complicating.
Being curious and interested in understanding business and technology.
Embrace the use of code in everyday data solutions.
Working hard to make solutions that we can be proud of and use ourselves.
The Opportunity
You'll be working in tight co-operation with our founder and CEO Eliot Muir.
We're a small highly productive team.
We'll help you master C++, Javascript and Lua.
It's enjoyable working with customers who love our product!
100% Remote. Work wherever you like!
Competitive pay and benefits.
Focus where you can make a difference!
Show us you are a fit!
Have you spent a bit of time on Eliot's Concept's site? Does it make sense to you? Why not email us at team@interfaceware.com and clearly explain you could contribute to our purpose? Send a video if you like!