What is an HL7 Interface Engine?
An HL7 interface engine is a central hub that receives messages, routes and sends them to the appropriate healthcare information systems. A modern HL7 integration engine also acts as a translator and works alongside existing applications as an interpreter, ensuring that HL7 messages are communicated in a fast, reliable, secure, and cost effective manner.
HL7 Interface Engine Features & Requirements
HL7 Message Filtering
HL7 messages can be easily filtered with exceptional customization using Lua scripts.
HL7 Message Viewer/Parser
HL7 messages can be parsed and displayed in an expandable tree-view format that is easy to read, in a human readable format.
HL7 Message Transformation
HL7 messages can be transformed to accommodate different HL7 versions, custom proprietary formats of HL7 messages or to other industry standard healthcare data formats that need to be processed by your health information system.
Iguana - World's #1 HL7 Integration Engine
The Patented Translator does all this and more
Iguana has been trusted globally by thousands of organizations for all their HL7 integration needs for over 20 years. Our HL7 interface software seamlessly 'Connects Everything - Any System, Any Format & Any Protocol'. Regardless of what EHR/EMR you need to connect, or whatever message format needs to be sent, Iguana's Translator can handle it all.
Iguana is proven to reduce your total cost of ownership, helping you implement HL7 interfaces faster.
Iguana facilitates the delivery of real-time HL7 ADT messages and supports the CMS Interoperability and Patient Access final rule.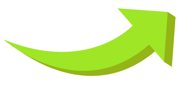 Iguana can solve any HL7 connectivity issues you are facing.
Talk to one of our team members to see how we can solve your integration challenge today.